VP Media Solutions is GV AMPP Certified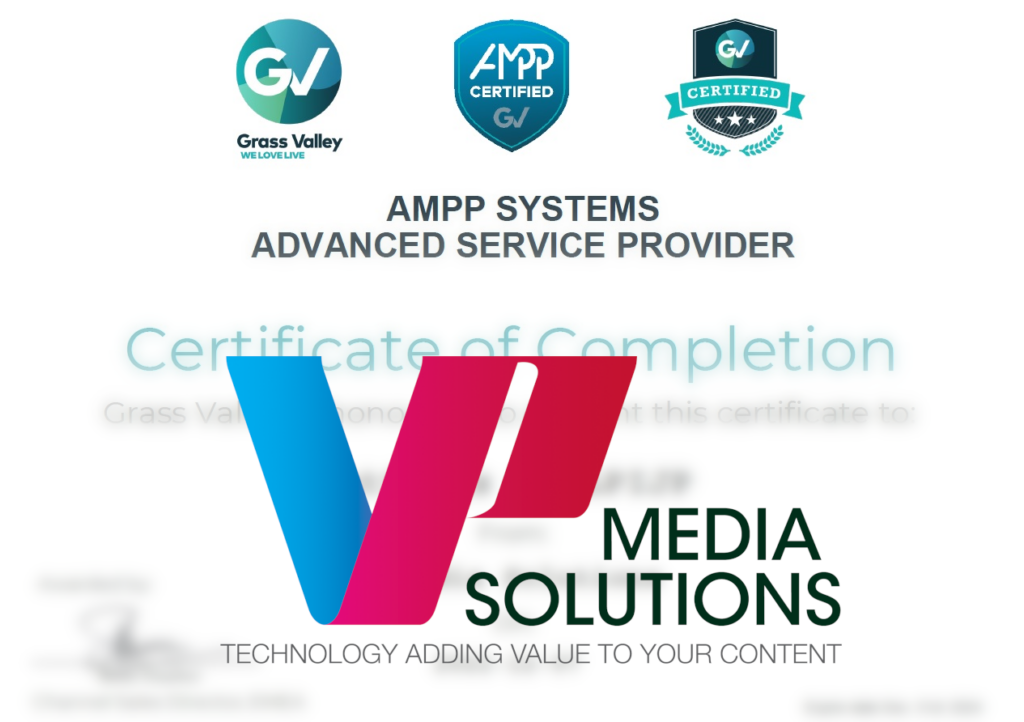 Our latest achievement has been inspired by our mindset that motivates our efforts in seeking the best technology solutions to support our customers in their present and future investments.

We are proud to announce that we are officially Grass Valley AMPP certified! This will allow us to help our customers move some of their production and playout workflows to a more flexible technology and business model.
In essence AMPP's modular architecture enables users to quickly choose the best tools for their specific workflow. It easily handles all the production and distribution requirements of live streaming media and entertainment on-prem or in the cloud.
Connect with us and explore the benefits of this solution.