VP Media Solutions and Videohouse modernise the European Commission's digital archive with Object Matrix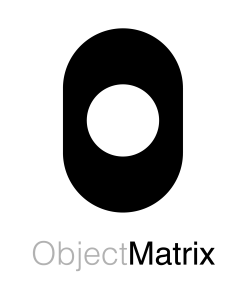 VP Media Solutions and Videohouse installed MatrixStore object storage, a media-focused private cloud platform developed by Object Matrix, to modernise the European Commission's storage infrastructure.
The European Commission produces audiovisual material for citizens and media professionals worldwide in real-time. Live news images and a large audiovisual archive on the history of the European Union are available on their digital platform: https://audiovisual.ec.europa.eu
With an ever-growing catalogue of assets, the European Commission was looking to modernise the European Commission's storage infrastructure with one that would scale in capacity and workflow without compromising security, be AI-ready and offer instant access to users.
Belgium based VP Media Solutions, (a certified Object Matrix reseller) was awarded the tender to procure, install and support MatrixStore, the media focused private and hybrid cloud solution that was built on object storage technology. MatrixStore object storage allows media companies to keep content secure and protected, whilst ensuring easy access and discoverability at all times. Object Matrix is represented in Belgian and French markets by IVORY.
Mohammed Bouzougarh, Project Manager, Videohouse, explains:
"The installation and handling of the solution was very easy with the help of the VP Media Solutions team. Once the system was in place, we were impressed by the robustness and user-friendliness of MatrixStore. We had almost forgotten that we had changed the system, it has been completely transparent for users".
The European Commission also implemented MatrixStore Vision, a browser-based content search and collaboration tool allowing to quickly search, view and share media assets as well as manage metadata and tags without the cost or complexity of a full-blown media asset management system.
Nick Pearce, co-founder, Object Matrix commented:
"We are very proud to be supporting the European Commission as they create, archive and share large volumes of digital content, video and photography, to a global audience. Object Matrix started in an attic room just a stone's throw from this renowned institution in 2003. To see our footprint and presence in Belgium growing brings a huge amount of satisfaction to myself and the entire Object Matrix team."