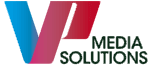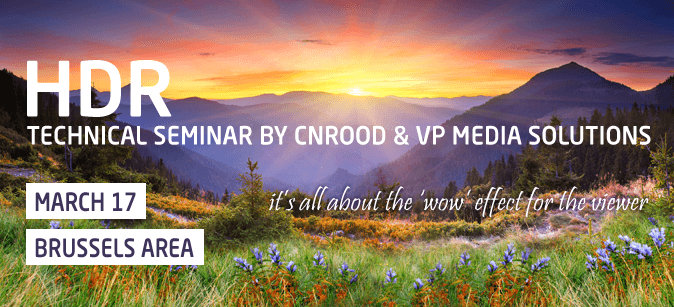 Joint technical seminar
VP Media Solutions and CNRood are pleased to invite you for our joint technical seminar on HDR (High Dynamic Range). This seminar will take place on the 17th of March in the Brussels area (9h30 – 16h30).
HDR-technology offers a viewing experience close to the dynamic range of the human eye, creating a spectacular effect for the viewer. HDR-technology is still in development and several standards are competing (e.g. PQ, HLG, HDR10, HDR10+, Advanced HDR, etc.).
We would like to provide you with a status overview of the most recent developments within the HDR standards. What's on the manufacturers' roadmap and what can we expect ? And more importantly, where do you start with HDR?
From camera to TV screen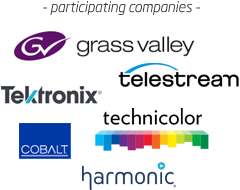 We will talk about the implications of implementing HDR within the entire production and distribution chain,
from the camera to the TV screen.
Participating companies
Following companies have already confirmed their presence for this day: Grass Valley, Tektronix/Telestream, Cobalt Digital/Technicolor en Harmonic.
A fully documented agenda will be sent in our next mail, but for now you can already register for this free seminar.

Already receive more information about our solutions in the field of HDR? Please contact us.