Belgian Broadcaster VRT adds DaVinci Resolve Suites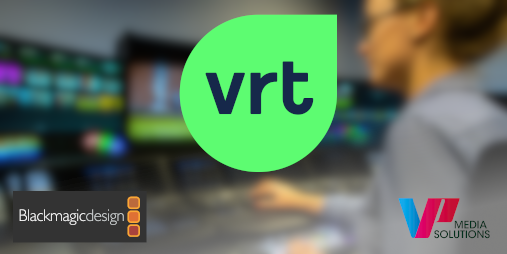 Belgian public broadcaster, VRT, has installed DaVinci Resolve Studio, DaVinci Resolve Advanced Panel and Resolve Mini Panels as its inhouse color correction and finishing system across all of its original content production.
The broadcaster, which covers the Flemish region of Belgium, delivers content across three linear television channels and its online platform, and has a mandate to provide high quality, entertaining productions that reflect the Flemish identity and diversity.
"VRT's program output is incredibly varied, from documentaries to lifestyle studio shows, and its post production team has to work as efficiently as possible," begins Bart Snoeks, TV solutions architect at VP Media Solutions, which advised on the project. "When VRT decided to review its color correction workflow, we identified that DaVinci Resolve's node structure would help the team to handle complex grades and keep its busy production schedule running smoothly."
The move to DaVinci Resolve has also seen VRT add an additional grading suite with a Resolve Mini Panel, to supplement its primary grading suite, which has been equipped with a DaVinci Resolve Advanced Panel.
The upgraded color correction and finishing workflow also futureproofs the broadcaster's ability to deliver in 4K. VRT broadcasts in HD, however many of its productions are delivered in 4K, particularly programming with a longer lifecycle. One of the first productions graded with DaVinci Resolve is Tik Tak, a series for preschoolers that was filmed with the URSA Mini Pro 4.6K and is being delivered in 4K for longevity.
"Grading in 4K allows VRT to maximize the vibrancy and sharpness, exactly what you want for kids' content, but it also means that the show will continue to look fresh for years to come," explains Bart. "The workflow between the URSA Mini Pro and Resolve is smooth, and the system also handles more complex format packages, for example, for a studio show like Factcheckers, Resolve manages a range of different camera formats and codecs, as well as archived footage or news clippings, and delivers a professional final look."
Read more here : the IABM